Awesome loco although it is not currently running as far as I am aware.
Whizzbang1698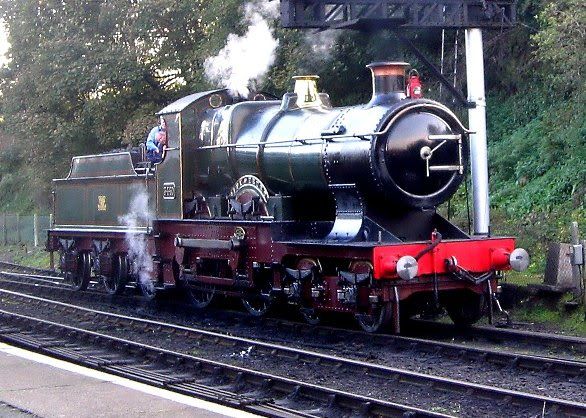 On the 9th May 1904, The steam locomotive City of Truro becomes the first steam engine in Europe to exceed 100 mph (160 km/h).
GWR 3440 (3717) City Of Truro is a Great Western Railway (GWR) 3700 (or 'City') Class 4-4-0 locomotive, designed by George Jackson Churchward and built at the GWR Swindon Works in 1903. (It was rebuilt to a limited extent in 1911 and 1915, and renumbered 3717 in 1912). It is one of the contenders for the first steam locomotive to travel in excess of 100 miles per hour (160.9 km/h).
City of Truro was timed at 8.8 seconds between two quarter-mile posts whilst hauling the "Ocean Mails" special from Plymouth to London Paddington on 9 May 1904. This timing was recorded from the train by Charles Rous-Marten, who wrote for The Railway Magazine and other journals. If exact (Rous-Marten's stopwatch read in multiples of 1/5 second)…
View original post 645 more words